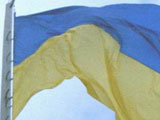 Documents from the Georgian embassy in Kyiv were received by the Central Electoral Commission of Ukraine.
These are documents on registration of over 2,000 monitors for presidential elections in Ukraine.
According to Vladimir Shapoval, CEC chairman, the applications from the Georgian embassy were filled in carelessly, they had doubles, but CEC employees corrected them.
Tentative data say the Georgian delegation will include representatives of the ruling party [United National Movement], Georgian CEC, and a number of NGOs.
Part of Georgian monitors will work in teams of international organisations.
Presidential elections in Ukraine will be held on Jan. 17.
/Georgia Times/