An American magazine has ranked Turkey 65th on a list of world countries in terms of overall quality of life.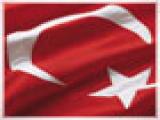 France came in first for the fifth year running in International Living magazine's annual Quality of Life Index for 2010, which ranks 194 countries according to nine categories: cost of living, culture and leisure, the economy, environment, freedom, safety and risk, health, infrastructure and climate. "This isn't about best value, necessarily. It's about the places in the world where the living is, simply put, great," International Living said of its index this year. Sources used to compose the index included "government Web sites, the World Health Organization, and The Economist, to name but a few. We also take into account what our editors from all over the world have to say about our findings."
Turkey's 65th place ranking -- coming in with an overall score of 61, ahead of nations such as Peru, Malaysia and Russia, but behind countries such as Greek Cyprus, Albania and South Africa -- breaks down as follows: cost of living (49), leisure and culture (60), economy (45), environment (68), freedom (67), health (76), infrastructure (40), risk and safety (86) and climate (73). In comparison, Turkey's neighbors had overall scores as follows: Armenia (56), Azerbaijan (51), Bulgaria (69), Georgia (56), Greece (72), Iran (49), Iraq (45) and Syria (53).
The top nations on the list were: France (with a final score of 82); Australia, Switzerland and Germany (81 each); New Zealand (79); Luxembourg, the United States and Belgium (78); and Canada and Italy (77 each). International Living noted: "Our sources, staff, and contributing editors are all influenced by a Western bias. We have definite, preconceived ideas about what constitutes a high or low standard of living, what constitutes culture and entertainment and what climate is the most enjoyable."
The stragglers on the list were Afghanistan (37), Chad (34), Sudan and Yemen (33) and Somalia (30).
/TODAY'S ZAMAN/