Ten citizens of Iran have been sentenced to death in China for smuggling drugs, and the sentence will be executed over next days, the website of Iranian television reported.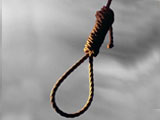 According to the information provided by the Iranian Embassy in China, currently 37 Iranian citizens have been arrested in the country for smuggling drugs and ten of them were sentenced to death.
Eight persons of those sentenced to death are detained at the Beijing prison, two - at the prison in Guvandzho.
Drugs weighing from four to eight kilograms were confiscated from each of these individuals.
According to the Chinese law, a person from whom narcotic substance weighing more than 40 grams are detected shall be sentenced to death.
In addition, 22 Iranian nationals were arrested for theft and entry to China with false passports, the embassy said.
They were sentenced to imprisonment terms ranging from eight to 18 years. One man was sentenced to life imprisonment for murder.
/
Trend News
/