On Feb. 15-18, International Hotel and Restaurant Equipments Exhibition (HOTEQ) will be held in Istanbul, Turkey.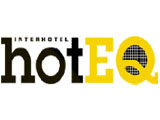 Azerbaijan National Confederation of Entrepreneurs (Employers) told APA that a delegation of 14 Azeri businessmen will represent Azerbaijan in the exhibition.
The two countries' businesspeople are expected to meet in Istanbul.
Participants will visit 9th International Tourism Exhibition and Istanbul Gastronomy Festival.