Reporters Without Borders voiced deep concern on Sunday about a fatwa (religious decree) issued by an Iranian ayatollah calling for two journalists in neighbouring Azerbaijan to be killed for an allegedly blasphemous article.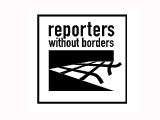 The fatwa's targets are Rafiq Taghi of the Azerbaijani fortnightly Sanat ("Industry") and his editor Samir Sadatoglu.
"We urge the Iranian authorities to calm people down as there has been a great deal of tension since the publication of Mohammed cartoons in a Danish newspaper last February," the press freedom organisation said. "We also ask the Azerbaijani authorities to do everything necessary to protect these two journalists."
Reporters Without Borders added: "It is deeply shocking and completely unacceptable that religious fundamentalists should call for the murder of two people who just expressed their opinions."
The offending article was written by Taghizadh, 56, for the newspaper's 6 November issue. Entitled "Europe and us," its claim that European values were superior to those of Muslim countries sparked outrage in both Azerbaijan (a Muslim country) and Iran.
Fazel Lankarani (photo), one of the Islamic Republic of Iran's leading ayatollah's, issued the fatwa in response to appeals for advice from Azerbaijani Muslims. Posted on his website (www.lankarani.org) on 25 November, it calls for both the "apostate" journalist who wrote the article and the editor who published it to be killed. Reporters Without Borders