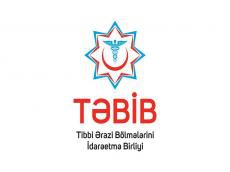 By Azernews
The examination and treatment of two people who were admitted to the Clinical Medical Center under TABIB in connection with the shootout near the Baku State Circus is continuing.
Tamerlan Huseynov, born in 1983, was transferred to the Traumatology Department of the Clinical Medical Center with a diagnosis of a bullet wound that penetrated the lower third of the left leg, and his condition is stable, Azernews reports, citing TABIB.
It was decided to perform a surgical operation on Fagan Rahimli, born in 2002, who was diagnosed with a bullet wound that pierced the lower third of the right leg. His condition is assessed as moderate.
It should be noted that there was a shooting near the Baku State Circus in Nasimi district of Baku. According to the information of the Ministry of Internal Affairs, the suspect of the incident was detained by police officers.