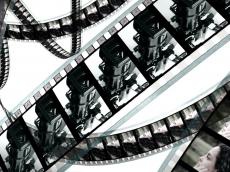 By Amina Nazarli 
Azerbaijan will host Days of Tajik Films on March 9-14.
This event to be organized by the Culture and Tourism Ministry will be held as part of the Action Plan between Azerbaijan and Tajikistan.
To this end, a Tajik delegation of cinematographers including Nosir Saidov, the director of "Tajikfilm" film studio, PhD. Sadulla Rahimov, Tajik artist Sayram Isayeva, and others will visit Azerbaijan.

The days will start with the film called "Teacher" by Nosib Saidov. The opening ceremony will take place on March 10 at 19:00 at the Nizami Cinema in Baku.
As part of the six-day event some five feature films and five documentaries will be screened.
The culture of the two peoples has similar life. The national music of the two countries has very close ties, including the Tajik classical music "Shashmaqom" and Azeri "Mugam" as well as music "Ashig" and Tajik "Falak" .
Cooperation between the universities of the two countries is fruitfully developing contacts. Some Tajik students are studying in the leading higher educational institutions of Azerbaijan.
The diplomatic relations between the two countries were established in 1992. The Azerbaijan Embassy in Tajikistan was opened in 2007. The Tajikistan Embassy in Azerbaijan was opened in 2008.