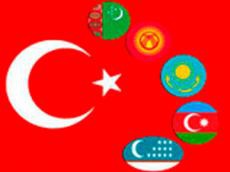 The summit of the presidents of 4 Turkic-speaking countries – Azerbaijan, Kazakhstan, Kyrgyzstan and Turkey will be held in August in Bishkek, Kyrgyzstan, vice-president of Turkic Academy Asgar Umarov told APA.
The declaration on giving international status to the Turkic Academy will be signed in the summit and these four states will be declared official founder of the academy. After signed the declaration, the states will determine the budget of the Academy.
Kazakhstan is considered as the founder of the TA up to now. TA was established in 2010 on the initiative of Kazakhstan's President Nursultan Nazarbayev. The first summit of the academy was held in Almaty.
/
APA
/