Today.Az

»

Sports » AGF to hold tournaments in six disciplines [UPDATE]


27 September 2019 [14:36]

- Today.Az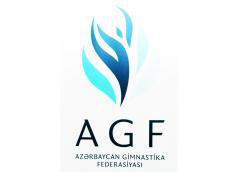 By Azernews
By Laman Ismayilova
Following its last success, Azerbaijan Gymnastics Federation (AGF) is getting ready for another gymnastics events.
In the last months of the year, tournaments will be organized in six gymnastics disciplines, Trend reported.
The 26th Azerbaijan and Baku Championships in Rhythmic Gymnastics, the 6th Interregional Cup in Rhythmic Gymnastics and the 5th Azerbaijan Championships and the Baku Aerobic Gymnastics Championships will be held on October 10-13.
The gymnasts will compete in tumbling competition at Baku Gymnastics School on November 8.
The trampoline gymnastics competition will be held at the Baku Olympic Complex on November 9.
The last local competition of the year will be held in Sumgayit on November 15-16.
The 26th Azerbaijan Championship and the Baku Championship in Men's and Women's Artistic Gymnastics, the 26th Azerbaijan and Baku Championships among age categories in Acrobatic Gymnastics and the 5th Baku Aerobic Gymnastics Championships will be held at Sumgayit Olympic Sports Complex.
Founded in 1956, Azerbaijan Gymnastics Federation (AGF) has experienced revival since 2002, and the renewed federation lifted this popular sport to a new level. Currently, AGF comprises seven gymnastics disciplines recognized by the International Federation of Gymnastics (FIG).
The National Gymnastics Arena, which specializes in all six competitive gymnastics disciplines and which has hosted all large-scale competitions held in Baku from the day of its opening in 2014, is in the spotlight of not only the gymnasts, willingly joining the training camp, but also of all the sports fans from different countries of the world with its uniqueness.
The high level organization of the gymnastics events did not remain unnoticed. International Gymnastics Federation (FIG) included the Azerbaijan Gymnastics Federation (AGF) into the list of the meritorious federations. Thus, the AGF has managed to be in the spotlight with its exemplary activity.
The AGF succeeded to be included into the FIG ranking of the best 10 federations in 2014, 2015 and 2016 and ranked first in 2017.
Organization of major international gymnastics competitions in Azerbaijan plays a big role in the development of sports in the country and also has a positive impact on the development of sports tourism.