Today.Az

»

Society » Member of Al-Qaeda appeals to Supreme Court


06 September 2005 [09:07]

- Today.Az
Zaur Aliyev, a member of Al-Qaeda terror organization, accused of perpetrating grave crimes, has appealed to the Supreme Court of Azerbaijan. Aliyev was sentenced to 7.5-year imprisonment in February 2004 by the Court of Serious Crimes of Azerbaijan.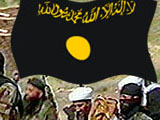 According to charges, in early 2000 Aliyev entered Al-Qaeda, while from January 2004 he carried out preparations for terror attacks. He was neutralized by the Azerbaijan state security bodies.

In particular, it was planned to perpetrate blasts in business-center ISR Plaza, Hyatt Regency Hotel, Central Office of the IBA stores of oil refinery plant Azneftyag buildings of the Ministry of Interior Affairs and the Ministry of National Security, Baku Metro and places of  dislocation of the armed units.

In his appeal Aliyev denies his participation in Al-Qaeda, asserting that on 14 August 2004 he was arrested by employees of the National Security Ministry of Azerbaijan, taken to the Ministry and worn mask and heating battery and maintained 24 hours in such condition with out food and water.

On the next day on 15 August he was drunk with strange spirits, as a result of which he turned out in unconscious state. He undersigned several documents in this condition. Later he knew that he was accused in organizing the terror attacks as a member of Al-Qaeda. The protocols of the closed court session did not include the negation.

In his appeal Aliyev asks to release his charge and reconsider the case.