Today.Az

»

World news » Thousands of cities in Germany urge for switch from oil, gas to wood


29 May 2023 [19:25]

- Today.Az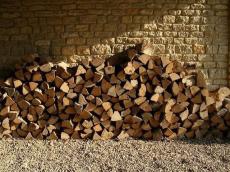 Germany should accelerate the shift towards use of wood as fuel while abandoning oil and gas, Executive Director of German Association of Towns and Municipalities Gerd Landsberg said in an interview with German Funke newspaper, Azernews reports.
The Association represents the interests of 14,000 towns and municipalities belonging to a county in Germany.
Landsberg noted that fossil fuels such as gas and oil can be replaced in the long term, since wood is a renewable source.
He highlighted that it is impossible to ignore these prospects for ideological reasons. Obtaining energy from wood is less harmful to the climate and contributes to reducing carbon dioxide emissions.
According to the director, the country aims to achieve climate neutrality and switch completely to green energy by 2045. As part of the first steps, the country's authorities plan to reduce the use of fossil fuels for heating buildings.
In turn, the Federal Ministry for Economic Affairs and Climate Action of the country is developing a special bill, according to which each new heating system should provide 65 percent of the use of green energy from the beginning of next year.
However, the population of the country, given the rise in energy prices, generally has a negative attitude to the bill, which adversely affects the rating of the Greens (a green political party in Germany). Support for this party now stands at about 15 percent of voters, which is the lowest since 2018.