Today.Az

»

Politics » U.S. Senate Foreign Relations Committee Chairman Richard Lugar : "I recommend that NATO focus especially on its relationships with Azerbaijan and Kazakhstan"


29 November 2006 [11:42]

- Today.Az
The NATO summit began on Tuesday in Riga. For the first time since the collapse of the Soviet Union, NATO leaders openly discussed potential threats posed by Moscow.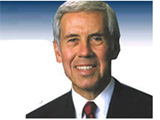 NATO General Secretary Jaap de Hoop Scheffer stated yesterday that one of the key topics at the summit would be energy security. U.S. President George W. Bush stated that he supports the accession of Georgia and Ukraine to the organization.
NATO officials announced on the eve of the summit that there would be two main topics of discussion: the current situation in Afghanistan, where 32,000 NATO troops are stationed, and the problem of the transformation-reformation of the alliance so that it remains a powerful, cohesive and vital organization. It was unclear for a long time just what kind of transformation would be discussed. NATO General Secretary Jaap de Hoop Scheffer stated firmly that no decisions on expansion would be made in Riga. So the change would not be quantitative. De Hoop Scheffer announced possible qualitative changes on the day the summit began. "Energy security is a problem that has a direct relation to NATO. I hope that the heads of states and governments will ask... what contribution NATO can make to the world energy dialog." In other words, NATO does not intend to stay on the sidelines and any longer without intervening in the standoff between Russia and Europe. Rather, it wants to participate in it and is asking for the authority to do so.
De Hoop Scheffer's statement yesterday was not unexpected, especially after U.S. Senate Foreign Relations Committee Chairman Richard Lugar and made more aggressive proposals for a new NATO the day before. Lugar practically suggested that NATO be turned into an alliance of energy consumers to face off against Russia, which, in his mind, will engage in energy blackmail more and more often as the years go by. "In the coming decades, the most likely source of armed conflict in the European theater and the surrounding regions will be energy scarcity and manipulation...," Lugar said. "Russia's shut off of energy deliveries to Ukraine demonstrated how tempting it is to use energy to achieve political aims... NATO must determine what steps it is willing to take if Poland, Germany, Hungary, Latvia or another member state is threatened as Ukraine was." He left no doubt about who he thought NATO's opponent would be in a future war.
Lugar's intention was to equate an energy war with conventional war. "An attack using energy as a weapon can devastate a nation's economy and yield hundreds or even thousands of casualties," he claimed. Consequently, the fifth article of the NATO charter, which equates an attack on one member with an attack on all members should be applied to energy relations, according to Lugar. Furthermore, he suggested devoting the upcoming Reforger military exercises to developing a scenario for providing assistance to a country that has fallen victim to "geostrategic blackmail."
Lugar, like many American congressmen, has always allowed himself to speak more harshly in relation to Russia than representatives of the U.S. administration. Nonetheless, it should be noted that he has tremendous influence in the Republican Party and is fairly close to the White House. His statements cannot be considered a personal initiative. Most likely, Washington's official position is close to the one he stated and the idea of transforming NATO into military-energy bloc is supported by the White House.
The idea of forming some sort of energy union of Western powers has been around for months. Poland was always the biggest lobbyist for the idea, that is, after Russia and Germany agreed to build the Nord Stream natural gas pipeline across the Baltic Sea bed and Warsaw declared the need for solidarity in the face of the energy threat from the East. It is Poland that christened the energy alliance against Russia "Energy NATO."
Most of Poland's European Union partners have never shared such an approach and have stated that it would be better to reach an agreement with Russia. The European Commission's "energy policy for Europe," adopted in February of this year, was a compromise between the two European views on the energy dialog with Russia. It calls for European countries to have a common foreign policy on energy and to "revitalize" relations with Russia, and to seek alternative suppliers and solve their problems in a "spirit of solidarity." The last formulation was a concession to Poland, which clearly wanted more. It wanted the EU to take on obligations to defend Poland in the event of a conflict with Russia.
Russia's curious response to the "Energy NATO" plan was a statement by Chairman of the Russian State Duma Committee on Energy Valery Yazev on the need to set up a "gas OPEC." Officially, Moscow has condemned both ideas. This summer, Russian Foreign Minister Sergey Lavrov said that there were no plans to form the "gas OPEC" and the idea of setting up an "Energy NATO" was confrontational.
Nevertheless, both Warsaw's and Moscow's idea live on. Two weeks ago, The Financial Times reported that a secret report commissioned by NATO stated that Russia is secretly continuing to work on the formation of a "gas OPEC" and is trying to draw Algeria, Libya, Qatar, Iran, Uzbekistan and Turkmenistan into it. That semi-fantastic report came exactly as another scandal between Moscow and Warsaw was gaining momentum before the Russia-EU summit in Helsinki. By vetoing the start of negotiations between Moscow and Brussels, Poland was seeking the same thing again – a guarantee that the EU would defend it in any disagreement with Moscow and take any move against Polish interests as an attack on all Europe. However, the European countries, which had already rejected the idea of an "Energy NATO" within the EU once, again did not support Poland and reacted with obvious annoyance. The German Foreign Office even stated that Warsaw's policy risked self-isolation.
That was when Washington came to the aid of its loyal ally. The U.S. had supported the Polish initiative to form and energy alliance in Europe from the start. But when the Europeans decided not to form an Energy NATO, and the U.S. saw fit to change the old NATO.
The current American plan to transform NATO, expansion plays a key role. The U.S. has already made the decision that the border of the alliance has to move farther east, although the decision to focus on internal transformation at this summit only gives candidates for membership a further chance to prepare. The shortlist of candidates is well known. The U.S. Senate passed a resolution last week supporting the admission of Georgia, Albania, Macedonia and Croatia to NATO and allocating $20 million for the effort. U.S. President George W. Bush confirmed this again speaking before the summit. "We will continue to support Georgia's desire to become a NATO ally... NATO membership will be open to the Ukrainian people if they choose it," he said.
Obviously, the current plan to enlarge the energy NATO in the CIS depends to a great extent on how successful Georgia's membership is. Notably, speaker of the Georgian parliament Nino Burjanadze was a special guest in Riga before the summit began. Her constant companions in Riga were Lugar and Latvian Defense Minister Atis Slakteris. "Perhaps the price of gas is the price we have to pay for out freedom," Burjanadze told Lugar.
U.S. plans for NATO enlargement won't end there. Slovenian Foreign Minister Dimitrij Rupel stated yesterday that Serbia, Montenegro, Bosnia and Herzegovina may move up to a new level of partnership preliminarily to membership. Lugar stated before the summit that attracting Azerbaijan and Kazakhstan to NATO was an important goal. "I recommend that NATO focus especially on its relationships with Azerbaijan and Kazakhstan. While both countries have considerable work to do, eventual NATO membership must be on the table," the senator said. The heightened attention paid to Azerbaijan and Kazakhstan – important energy suppliers – is easily explained by the new function Washington has developed for NATO. Kommersant