Today.Az

»

Politics » Members of Yeni Fikir (New Idea) youth union held news conference


06 August 2005 [10:09]

- Today.Az
Members of the "New Idea" (Yeni Fikir) Youth Union held a news conference on 5 August at the office of the Azadlig newspaper.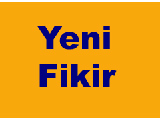 The event was organized to express the attitude to the arrest of the organization's chairman Ruslan Bashirli by the Ministry of the National Security (MNS) officials, Trend reports.

A member of the organization, Fikret Faramazogli said, Ruslan Bashirli, as chairman of the organization received invitation to participate in the international conference in Georgia, followed by his interview with the mass media on the results of his trip.

«The report, disseminated by the country's Prosecutor's office points out, Ruslan Bashirli, allegedly, cooperated with the Armenian special services. It also notes, the Prosecutor's office disposes of undeniable facts in this regard. The report points out, Ruslan Bashirli was arrested based on evidences of the organization's member Osman Alimuradov. Alimuradov is a member of our organization and together with Ruslan Bashirli took part in the event in Georgia.", he said.

To the opinion of Faramazogli, detainment of Ruslan Bashirli is a provocation towards the organization.

The Armenian special services dispose of the hidden footage, which confirms the crime of Ruslan Bashirov, the Prosecutor's office press service told Trend. But they have no information of the contacts of Osman Alimuradov with MNS. The suit was filed on the fact and the media will be informed on its progress.