Today.Az

»

Business » Azerfon rolls out Nar Mobile World entertainment portal


24 April 2007 [07:47]

- Today.Az
Nar Mobile presented a new entertainment portal - Nar Mobile World to its subscribers. Besides making mobile communications colorful the Nar Mobile World portal offers to subscribers enjoying a number of interesting and useful services.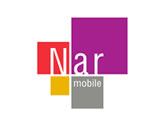 At the Nar Mobile World portal subscribers will be able to use number of interesting services such as Dinlet (Make Listen – service developed on CRBT technology), software applications, game, melody and tune downloads and receiving different information through SMS.
Caller Ring Back Tone (CRBT) is an amazing new subscriber feature which adds a new dimension to mobile services by allowing subscriber the capability to customize the ring back tone by substituting the traditional ring back tone with music. CRBT serves as a mechanism for the subscribers to make a statement of their personality, mood, character or nature by playing a suitable music or sound.
Considering transparency of account and convenience of subscribers Nar Mobile set flat price for each type of services regardless of content provider. For example, price for adding a melody instead of ringing tones by means of the service Dinlet is 1 AZN (including VAT) regardless of content provider. APA-Economics