Today.Az

»

Business » VI Report stage on EITI in Azerbaijan starts


21 April 2007 [12:10]

- Today.Az
VI Report stage of implementation of Extractive Industry Transparency Initiatives (EITI) in Azerbaijan started since the meeting of Selecting Group composed of EITI Governmental Commission, local and foreign companies engaged in extractive industry, representatives Coalition "To Improve Transparency in Extractive Industry" held on 19, April, 2007.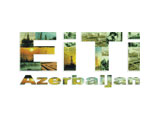 State Oil Fund of Azerbaijan (SOFAZ) told that selecting group has decided to send notification to international audit companies, which are famous in the world and function in Azerbaijan, to take part in the contest announced to analyze 2006 reports.
To be selected audit companies will analyze the reports of oil and gas companies in Azerbaijan and give judgment, APA reports.