Today.Az

»

Business » Turcas and SOCAR to build a petroleum refinery in Ceyhan


20 April 2007 [12:58]

- Today.Az
State Oil Company of Azerbaijan (SOCAR) and Turkey's Turcas which agreed to set up a joint venture for oil exploration, refining and marketing submitted an offer to Energy Market Regulatory Authority (EPDK) to build a petroleum refinery in Ceyhan.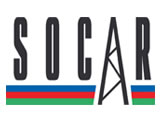 Anatolia news agency reported that the Turcas and SOCAR joint venture stated they intend to make an investment exceeding $4 billion in the region.
Turcas and SOCAR will be in charge of building a refinery in Ceyhan with 10-20 million tones per year capacity and marketing natural gas pumped from Azerbaijan's Shah Deniz region to Turkey and Europe. The feasibility report envisages concluding the investment in approximately 6 years.
Previously Petrol Ofisi Corp. (POAS) and Cal?k-Indian Oil Company consortium applied to EPDK and submitted offers to build a refinery at the same location.Thus the number of groups eager to build a refinery in Ceyhan increases everyday, while the total planned capacity is around 35 million tons of crude oil. Also planned investments reach 11 billion dollars.
On the other hand, EPDK has not reached a decision over the offers yet, Anatolia underlined.
In early December, 2006 the President of SOCAR Rovnag Abdullayev, and the Chairman of the Management Board Turcas, Erdal Aksoy, signed an agreement on establishment of Turcas and SOCAR Energy Joint Venture to ensure investment-making in oil processing in Ceyhan Port, gas import and wholesale selling of gas and Turcas's participation in the exploration activities on the Caspian.
According to the agreement SOCAR will hold a 51 percent stake in the firm's petroleum and refinery business with the rest to be held by Turcas, which will also hold 51 percent stake in the company's natural gas business. The New Anatolian