Today.Az

»

Business » CASPEL to represent Alcatel-Lucent in Azerbaijan


09 February 2007 [02:44]

- Today.Az
Alcatel-Lucent, the newly merged telecom equipment maker is working formation of structures in the CIS region.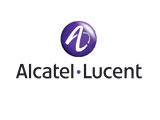 CASPEL (Caspian Electronics) will represent the world's biggest maker of telecommunications equipment in Azerbaijan, APA reports.
CASPEL Head Office told that it will provide Alcatel-Lucent telecommunication solutions for convergent networks formation, IP networks transformation services. In addition to Azerbaijan, the group has offices in Georgia, Ukraine, Uzbekistan, Kazakhstan, Belarus, Mongolia, Tajikistan, Russia and Armenia.
Alcatel-Lucent, which officially merged on December 1, 2006, had expected to reduce its headcount by 9,000 employees.
However, reports suggest that Alcatel-Lucent could increase redundancies by up to a total 20,000 when it announces fourth-quarter results on Friday. The combined group issued a profits warning last month.
Alcatel and Lucent first attempted to merge in 2001, but talks failed over which company would take control of the combined business.
Talks were reignited early last year and culminated in a business with a market capitalization of ?30 billion.