Today.Az

»

Business » Azerbaijan to get more gas from BP-led consortium, official says


18 January 2007 [01:55]

- Today.Az
A consortium led by Western oil giant BP PLC will help Azerbaijan do without Russian natural gas by providing the former Soviet republic with about 3 billion cubic meters of gas this year, the head of the nation's state petroleum company said Wednesday.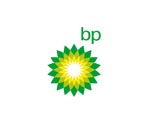 The Azerbaijan International Operating Co., which is developing the Azeri-Chirag-Guneshli oil field, has agreed to provide Azerbaijan from 8 to 8.2 million cubic meters of gas a day from the field, for a total of nearly 3 billion cubic meters, Socar Presdent Rovnag Abdullayev said.
Earlier, the consortium had said it would earmark 1.4 billion cubic meters for Azerbaijan, but the Caspian Sea nation has vowed to do without Russian gas this year, rejecting the state monopoly OAO Gazprom's demand that it pay US$235 (?180) per 1,000 cubic meters - up from US$110 (?85).
Last year, AIOC provided Azerbaijan with 2.14 billion cubic meter of gas from Azeri-Chirag-Guneshli.
Among the other companies in the consortium are U.S.-based Chevron and ExxonMobil, Socar and Norway's Statoil. The Associated Press
/The International Herald Tribune/