Today.Az

»

Business » Real estate market hot in Baku


15 January 2007 [22:26]

- Today.Az
The stability continuing from early 2006 in the real estate market suddenly jumped in late the year.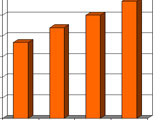 Azeri-Real Estate Price Index rose 11.9% (23.6 points) during last year to 250 points. The Public Union of the Real Estate Market Participants told the APA that land prices were relatively stable last year while the second housing market grew by 28.6% (17.3%). The highest prices were recorded in the 'Architecture'-type (40.3%) and 'Leningrad'-type (39%) buildings as expected before.
In the market offer the percentage of newly built buildings rose to 15.3% from 9%, 'Leningrad'-type apartments fell to 25.8% from 29.1%, 'Stalin'-type apartments to 14% from 16.3%, 'Khrushev'-type to 7.4% from 10.8%.
The prices mostly went up in the district of Azizbayov (38.1%), Binagadi (37.7%) and Nizami (37.7%).
The average price of houses constituted $116,169 which is 13.2% up from last year.
The offer portfolio reduced on the market. The annual price rise was 29.6% (9.9% in 2005) and the average price reached $688/sq m in Baku. The demand portfolio dominated in Yasamal and Binagadi in 2006 despite Nasimi and Narimanov in 2005. the average storey of buildings was 15.2, average apartment 128.1 sq m and ratio of the non-residential buildings to residential ones was 8.8%.
A 3.4% rise was registered in the land market. The price of land per hundred square meter was $18,184 but rose to 18,313 at late the year.
The price went up by 3.4% in the rented house market, and the price of commercial offices remained unchanged at $2,220/sq m. The price rise in the service sector was 21.4% against the 6.2% rise in trade sector.
The price peaked in the leasing market and reached $19.5/sq m. The capitalization index in the residential areas was 8 years (24.3% down), in the non-residential areas was 9.3 years (27.3% up), and in properties was 12.5 years (9.3 years).