Today.Az

»

Business » Date set for closing arguments in Kozeny extradition case


28 June 2006 [14:35]

- Today.Az
The end of the saga for embattled Czech-born financier Viktor Kozeny may be in sight, even though he was remanded to Her Majesty's Prison for yet another week on Tuesday.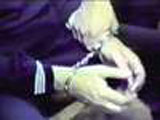 The parties involved agreed to a date next month for closing arguments in his matter.
Kozeny's defense plans to give closing arguments on July 25, and Magistrate Carolita Bethel has promised to rule finally on whether Kozeny will be extradited as soon as possible thereafter.
Kozeny watched it all unfold from behind the bar in Magistrate's Court #8 on Tuesday morning, dressed in a slightly wrinkled sport jacket and red slacks.
Last week, the magistrate ruled that a case had been made against Kozeny based on the evidence submitted in court by the US. She asked for submissions from both sides on the retroactivity of an Inter-American Treaty on Corruption and Bribery; that treaty played a significant role in her ruling, but it was only ratified after the crimes Kozeny is accused of committing had occurred.
So before giving closing arguments on the 25, Philip Davis – one of Kozeny's lawyers – said Kozeny's defense team will make its submission on that date. Members of the team will likely try to convince Magistrate Bethel that the treaty does not apply retroactively.
Magistrate Bethel denied Mr. Davis' request for bail for Kozeny, and directed him to consider the penalties Kozeny faces should he be extradited. Apparently, he would face lighter penalties for corruption than money laundering, for which the charges have been dismissed.
Kozeny has been on remand at Her Majesty's Prison since October, from where he has been fighting extradition to the United States.
U.S. officials said Kozeny and two others sought to ensure that the officials in Azerbaijan would privatize the State Oil Company of the Azerbaijan Republic (SOCAR) and allow them to share in the anticipated profits arising from the privatization.
Kozeny, Frederic Bourke Jr. and David Pinkerton were charged with conspiracy to violate the Foreign Corrupt Practices Act, which makes it a crime to offer to pay, or to pay, foreign government officials in order to obtain or retain business.
U.S. officials alleged that this particular crime came about as a result of wire transfers of millions of dollars to purchase Azeri vouchers and options, which in turn promoted violations of the Foreign Corrupt Practices Act.
The October indictment further alleges that, beginning in August 1997 and continuing until 1999, Kozeny, Bourke and Pinkerton and others paid or caused to be paid millions of dollars worth of bribes to Azeri government officials to ensure that their investment consortium would gain a controlling interest in SOCAR and be able to reap huge profits from its ultimate resale in the market.
Kozeny, who is originally from the Czech Republic but has Irish citizenship, was arrested by Bahamian law enforcement authorities pursuant to a provisional arrest request made by the U.S. government.
/www.jonesbahamas.com/