Today.Az

»

Business » Tariff Council fixed tuition fees


27 June 2006 [22:20]

- Today.Az
The Tariff Council will reconsider fixing of tuition fees of higher schools in Azerbaijan in its next sitting.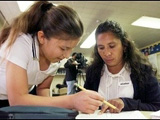 According to APA, Education Minister Misir Mardanov stated adding that either the last year tuition fees will be confirmed or some changes will be made to the tuition.
The Minister said he does not think the second variant will be realized explaining it by the already started campaign of student admission to higher schools.
"The State Student Admission Commission has announced the campaign of student admission to higher schools. Therefore, it won't be easy to make changes to the current tuition fees," the Education Minister said.
Mr.Mardanov said new fees to be confirmed by the Tariff Council will be applied in the next academic year. The next year fees are not expected to be increased.
The Minister also said investigations have started regarding the private "Odlar Yurdu" University, which increased tuition fees for the next year, "I have written to the University president. I am waiting for an answer." He restated that no higher school can fix tuition fees independently. This is up to the Tariff Council.
President of the "Odlar Yurdu" University Ahmad Valiyev has recently told that they have not committed any illegalities and have authorities to fix the tuition fees independently.