Today.Az

»

Business » Gas fees decreased to 48.9% in 2005


25 February 2006 [09:43]

- Today.Az
The Head of the Azerigas Close Joint-Stock Company (CJSC) Alikhan Malikov held a press-conference on the last year results and work to be implemented in 2006.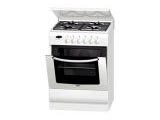 Mr.Malikov said that unlike the previous years, the population did not encounter any gas supply problems this winter. So, 25 regions, 85 villages and settlements and 43 thousand people were provided with gas: "1 billion 25 million cubic metres of gas was filled into underground gas storages and it improved gas supply of consumers this winter. Additional 846 million cubic metres of gas was received from the Azeri field last year and the volume of gas filled into underground gas storages was increased. In 2005, 400 million cubic metres of gas were additionally filled into underground gas storages in comparison with 2004. Reception of gas by Azerigas increases every year as well. So, while 4 billion 175 million cubic metres of gas was received in 2004, supplementary 788 million cubic metres of gas was received in 2005. This indicator will be brought up to 6 billion 521 million cubic metres in 2006, and it exceeds the 2005 figure by 1 billion 559 million cubic metres".

Mr.Malikov said that as the volume of purchased gas increases, volume of gas supplied to the population also grows. According to him, the population was provided with 3 billion 12 million cubic metres of gas in 2005. The volume of gas delivered to the population this year will be 3 billion 140 million cubic metres. As to prevention of existing gas waste, the Azerigas chairman said that progress is made in this field as well. While gas waste was expected to be 7.2% last year, it formed 5.6% at the end of the year. However, while the cost of gas sold to the population was AZM 424 billion, collection of fees was only 48.9%. This indicator formed 79.7% in 2004. Collection was 16% in January of the current year".
Mr.Malikov talking about the gas meter installation process said that although 220 thousand gas meters were planned to be installed in 2005, 248 thousand gas meters were installed by the end of the year. This figure will be 500 thosuand this year. Some problems also exist in installation of gas meters: "Gas pipes run through shafts in some buildings and there are about 200 such buildings in Baku city. During installation of gas meters in such buildings, gas pipes inside shafts are extracted to fliers. Moreover, there are over 4 thousand buildings where gas pipes runs through kitchens".
The first phase of gas delivery to Nakhchivan AR was completed last year. AZM 146 billion are required to complete the second phase. Estimate documentation has already been prepared. Funds will be allocated soon and works will be continued in accordance with the schedule. Works have also been launched since December last year for supplying Lerik and Yardimli regions with gas. AZM 10 billion were appropriated for this purpose. Additionally, AZM 36 billion are required to start supplying gas to these regions at the end of the year. Works for providing Aghjabedi and Beilagan regions with gas are underway and these regions will be receiving gas from 2006-2007.