Today.Az

»

Business » Strategy on reduction of profit tax to 20% for 5 years prepared


14 February 2006 [07:48]

- Today.Az
The government of Azerbaijan intends to introduce the mechanism for reduction of taxes by stages in the nearest future.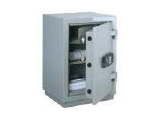 As APA informs, tax rate on any tax will be defined for several following years. The minister of taxes Fazil Mammadov said that tax rate on profit tax would not be decreased next year.
According to F.Mammadov saying "We have reduced profit tax this year and it would be inexpedient to do it again in 2006", for the next stage the government develops the strategy on reduction of profit tax to 20% for 5-year period.
It should be noted that rate of profit tax was brought down from 35% to 24% in 2000-2005 and to 22% since the beginning of 2006.