Today.Az

»

Business » EBRD may finance new renewable energy project in Azerbaijan


25 January 2023 [18:14]

- Today.Az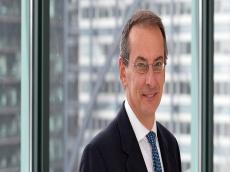 By Trend
The European Bank for Reconstruction and Development (EBRD) is interested in financing the construction of a wind power plant in the Absheron peninsula, Matteo Patrone, Managing Director, Eastern Europe and the Caucasus (EEC) at the EBRD, told Trend.
"Notably, we invested in the construction of the first privately owned, utility-scale solar power plant in Garadagh. We are also interested in financing the construction of a wind power plant in the Absheron peninsula. All this, of course builds on a multiyear technical assistance work provided to the Ministry of Energy. Among other things, we have supported the introduction of a the legislative framework for renewable energy, the setting up of the energy regulator, and helped the ministry conduct a grid strengthening study, which we hope will be conducive to invest in grid improvements across Azerbaijan," he said.
More recently, the EBRD signed a MoU with the Ministry of Energy. Once the current engagements will be brought to fruition, the Bank will continue supporting the development of low carbon and climate resilient power sector in Azerbaijan, in line with the country's commitments under the Paris Agreement.
"This may include further development of renewable energy, development of sectoral low carbon pathway for the power sector, grid enhancement, improved energy efficiency, methane emissions reduction and gradual introduction of innovative technologies, including hydrogen," Patrone explained.
The EBRD also stands ready to support Azerbaijan in the expansion, upgrade and digitalization of Azerbaijan's energy grid to assist the country in transporting green energy to Europe.
"We very much support bringing the Caucasus closer to the European Union, be it in renewable energy, transport infrastructure, or policy reform. As I mentioned earlier, Azerbaijan has a great potential when it comes to the development of renewables. As for different routes for transportation, we will have to look at them on project-by-project basis. This can only be done in case there is a relevant proposal to our Bank. Recently we saw that President Ilham Aliyev, together with leaders of Romania, Georgia, Hungary, and the President of the European Commission von der Leyen signed a memorandum of understanding for the development of the Black Sea Energy submarine cable," he said.