Today.Az

»

Business » EBRD to approve loan to Lukoil within frames of project «Shah-Deniz»


31 May 2005 [13:36]

- Today.Az
EBRD is to consider at the Board of directors the possibility of allotment to Lukoil Overseas Holding Limited of loan in amount of $110 mln for financing of share of expenses within frames of project on development of gas condensate field «Shah-Deniz».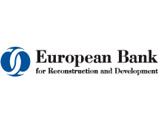 The agency Trend repports, the information of the Bank reads about this. Besides this, EBRD may allot Lukoil Overseas loan an amount of $70 mln within frames of construction of Southern- Caucasian pipeline (SCP), by which gas is to be exported from Shah-deniz to Georgia and Turkey.

EBRD estimates, «the stage-1 of the project "Shah deniz" is estimated in amount of $2,777 bln., LUKOIL is to be provided $277,7 mln.

The first export by SCP to Turkey is expected before winter 2006. The partners on project of «Shah-deniz» have already signed several agreements «on purchase-sale» of gas with government of Azerbaijan, Georgia and Turkey.