Today.Az

»

Business » LUKOIL might pay compensation to SOCAR for refusal from drilling second on D-222 (Yalama)


28 May 2005 [16:24]

- Today.Az
Russian oil company LUKOIL might pay compensation to the State Oil Company of Azerbaijan (SOCAR) for refusal from drilling the second obligatory well on the Azerbaijani field Yalama (D- 222 bloc), the reliable sources told Trend.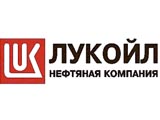 "The results of the first exploration well did not justify the hopes and the company is probable to refuse from the second drilling," the same source noted.

The size of compensation for refusal from the drilling will approximately make up $20m.  "However, the issue will be actively discussed with other shareholders of the project," the same source.

The SOCAR told Trend in some cases drilling and data collected from new deep exploration wells in the offshore prospects might be more important than the funds received for refusal from well drilling.

The Danish company Maersk, a drilling contractor of LUKOIL, ceased drilling on the Yalama field temporarily to study the nature of soil. The structure of soil changed during the drilling and the company had to cease the work here. At present the company spudded 4448 meters of the well the project depth of 4525 meters. He drilling was implemented with the drilling rig 'Heydar Aliyev' (former 'LIDER').