Today.Az

»

Business » Realization of project of construction of Baku circle road to start by end of 2005


17 May 2005 [10:43]

- Today.Az
The Ministry of transport of Azerbaijan plans starting realization of project of construction of Baku circle road by the end of this year.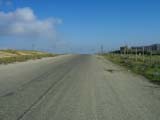 The agency Trend reports, the Ministry of transport informed about this.
 
Presently the last version, reflecting exact route of passage of road is under development. The project became more costly by $17 mln and its present cost is about $45 mln. Changes of feasibility study of the project and design of the highway caused increase of cost.

The first version of feasibility study prepared by the Ministry of transport didn't include existing road, with length of 5-6 km, besides, several objects, communication lines are located en-route of future highway. Increase of prices on construction materials at world markets also influenced on cost of the project.

Azerbaijan party has already signed the loan project on financing of the project: Kuwait fund is to allocate $14,6 mln, fund Abu-Dhabi - $10mln.  Balance part is to be allocated by Government of Azerbaijan. Indicated fund have presented loans for 32 years by 2,5% of interest.

The Ministry also indicated, as a result of change of route, the length increased by 5 km and presently it is 26 km. The road is related to the first category and it will be 6-lane road. It is expected the road is to be commissioned in 2006. Applying this road, it is envisaged to unload intensive movement in the center of the city.