Today.Az

»

Analytics » Armenia-Turkey protocols: Failure or state crisis


14 December 2009 [15:16]

- Today.Az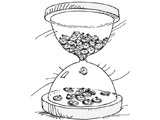 By Nurani




Day.Az writer



Armenia-Turkey negotiations have preconditions. Armenia admits this after Turkish Prime Minister Recep Erdogan stated clearly and unequivocally on numerous occasions during his U.S. trip and talks with American President Barack Oabama that the border can reopen only after the Armenian-Azerbaijani Nagorno-Karabakh conflict is resolved and Azerbaijan is deoccupied.  

Yerevan seems to be in shock at Ankara's unequivocal statement that the Armenian-Turkish dialogue has a precondition linked to the settlement of the Karabakh conflict. No doubt, Turkey has made clear its position to Armenian officials this meeting. Obviously, Armenia did not expect the Turkish PM to declare this publicly to the U.S. audience. Now it will be very difficult to describe these statements as "designed for the domestic audience or "for Azerbaijan."

The Armenian leadership will have to explain to the opposition on what terms it actually negotiates with Turkey. There is no doubt that Yerevan will be obliged to give an explanation. The opposition believes the consideration of the Zurich protocols in Armenia's Constitutional Court to be a major victory.

Armenian Deputy Foreign Minister Shavarsh Kocharyan was the first person to react to the PM's statement. Kocharyan said attempts to link Armenia-Turkey normalization with the resolution of the Karabakh conflict may harm both processes. He added that Armenia may also set its own terms in response to Turkey. Frankly speaking, Kocharyan is "a political protege" and novice in diplomacy who usually makes dramatic statements, which later he has to disavow. Foreign Minister Edward Nalbandyan said something like this on record.

"As far as we know during the Obama-Erdogan meeting the U.S. stated that Armenia-Turkey protocols must be ratified without any preconditions," Nalbandyan said, adding that Turkey would be better to recognize the "genocide."

Armenian President Serzh Sargsyan was next to say that Turkey is allegedly taking too much time to ratify the Armenia-Turkey protocols and if it keeps on like this, Armenia will annul its signature on the protocols. Sargsyan added that he has instructed relevant state bodies to amend laws on the signing, ratification and approval of invalid international documents.

Concerning the Turkish PM's statement that the protocols will be ratified in event of momentum in resolving the Karabakh conflict, the Armenian president said these two processes cannot be interdependent. He noted in a threatening manner that Armenia "is ready to duly fulfill its international obligations to ratify the protocols and expects the same from Turkey. If Turkey delays the ratification process, Armenia will take advantage of opportunities ensured by international law." Simply put, Armenia openly threatens to withdraw from the Armenian-Turkish dialogue and to withdraw its signature from the Zurich protocols.

Most experts argue that such blackmail has little chances to "work." It is no secret that the terms under which the borders will be reopened are determined not in Armenia, but in Turkey where respondents of social surveys have always opposed doing so without resolving the Karabakh conflict. It is hardly worth relying on "international pressure" either. Europe and the U.S. may want to "push the process," but they understand that this may lead to undesirable consequences for European energy security.

Armenia and Turkey were pushed for dialogue to a large extent in an effort to secure energy supply routes, but once "the lining turns out to be more expensive than the material," they are unlikely to speed up the process. So, the simple and logical conclusion is that offended by Turkish preconditions Armenia can make plenty of rhetoric and put barriers on the border where the rails of the old Kars-Gumri railroad were dug into the ground.  

In such a situation it is very hard to assess the real prospects of Armenian-Turkish dialogue, especially if the resolution of the Karabakh conflict sees no real progress. The region is most likely to witness another negotiation process, which will be "chronically sluggish full with exacerbation," and ministers will "ritually" meet in international forums and solemnly shake hands before the cameras, but the protocol smiles will do no longer.

A great deal of promising policy initiatives have failed in the South Caucasus over the past 18 years since the collapse of the Soviet Union. But the failure of "soccer diplomacy" is not just another diplomatic failure engendered by Armenia's non-constructive position.

Armenia is experiencing a deep and systemic state crisis. The country cannot simply afford a "traditional" policy largely shaped under the influence of the Armenian diaspora's political layers. This policy hindered the country in establishing normal relations with its closest neighbors in the region, those countries without which Armenia will not survive in the most literal sense of the word.

The reasons are simple. Armenian political thought has developed for too long under such a "greenhouse effect," in other words, entirely isolated from the prosaic and vital interests that force the politicians of any country to shape their ambitions in line with reality.

Armenia's policy was shaped by the diaspora where the welfare of certain "persons of Armenian nationality" did not depend on what is written in another "Armenian resolution" and how Baku and Ankara will react. Those who were installing  a monument to "victims of genocide" and enthusiastically making Miatsum plans to grab Azerbaijan's Karabakh in Soviet Armenia failed to think how it will influence Armenia's economic situation, in particular, the lives of Aunt Anoush and Uncle Ashot. At that time, the country regularly received its share from the Soviet "piggy bank," formed partially due to Azerbaijan's oil exports or even Caspian black caviar. So, nobody wondered what those in Azerbaijan were thinking about.

The "lobbyists" who were ready to defend the "Armenian resolution," relying on the votes of ethnic Armenians, ended up in a crueler trap. It might seem that Armenia did have what the rest of its neighbors in the Soviet Union could only dream about. In every country in the world Armenians had sort of their "own room" and their lobbyists greatly integrated into local communities. While the Soviet Union existed, both Armenia and the Armenian diaspora could afford not to think that claims for Azerbaijan's Karabakh and Turkey's eastern Anatolia renamed by Armenians as "Western Armenia" may have certain economic costs and not everybody in Washington and London think and talk like Nancy Pelosi or Baroness Cox.

But now when the world map shows not the Armenian SSR, but an independent Armenia, which is to survive on its own, this "prose of life" cannot be easily disregarded. Yerevan is now surprised while realizing that Russia, the U.S., France, Belgium and the UK have their own interests which compel them to seek common ground with Azerbaijan and not to protect the interests of the "long-suffering Armenian people."
 
Simply put, Armenia is no longer able to pursue its very "traditional policy." The Armenian leadership cannot either renounce claims to Karabakh and charges of genocide political layers or loud slogans about "Western Armenia." The opposition will certainly not miss its chance to accuse the authorities of "betraying national interests."

Apparently, Yerevan has delayed the point of making a decision in every way possible in a hope to amass "corruption capital." The well-known saying "time is money" may have such an unexpected reading.