Today.Az

»

Analytics » Armenia is dead-end in South Caucasus


07 December 2009 [15:44]

- Today.Az
Armenia will remain a dead-end in the region without resolving the Nagorno-Karabakh conflict.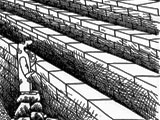 By Ali Mammadov




Day.Az writer



Armenia in the person of its President Serzh Sargsyan tries to freeze settlement of the Armenian-Azerbaijani conflict over Nagorno-Karabakh for a while. This tactical move is primarily aimed at preserving political stability in the country. Sargsyan keeps a simple logic - he is well aware that Bolivar will not be able to stand the two under current difficult political situation. That is, Sargsyan will hardly be able to stay in power in event of a parallel solution to the Nagorno-Karabakh conflict and normalization of Armenian-Turkish relations.

That is why Sargsyan is trying to gain time as it is impossible to achieve a solution to the Nagorno-Karabakh which will fully suit the Armenian community. Any other settlement options will be used by his opponents including his former allies, the Dashnaks and ex-President Robert Kocharian to replace the regime.

However, the problem is that except for certain foreign dividends in terms of national interests attempts to normalize the Armenian-Turkish relations without resolving the Nagorno-Karabakh conflict will fail. In this case, Armenia will remain a deadlock country in the South Caucasus. One can change nothing about it.

So, lets suppose that Ankara, despite the promises made by top officials, ratifies the Armenian-Turkish protocols to normalize relations without resolving the Nagorno-Karabakh conflict. Optimists argue that normalization of relations with Turkey will enable Armenia to break communication blockade and improve socio-economic situation in the country to a great extend. But an in-depth analysis into the situation after normalization of relations between the two countries makes it clear that all these claims are no more than a bluff.



First

, lets start with border trade which is much more debated. This immediately arises a question -  what the parties will trade? Armenia has nothing to offer Turkey with its current economy. Purchasing power of population of Armenia's border regions is so low that Turkey is less likely to have serious interests about this market.



Second

, the optimists argue that Turkish investments and goods will flow in Armenia. Once Azerbaijan also thought the same. However, as Azerbaijan's experience shows, Turkey's investment opportunities are limited and usually designed for quick recompense. As a rule, Turkey does not implement long-term investment projects overseas, with the exception of regional communications and energy projects. In the meanwhile, Turkey usually holds minimal share in regional communications and energy projects.

We will talk about  regional communication and energy projects below. Now it is worth paying attention to the following circumstances.



1.

Nothing has prevented Turkish businessmen to invest their capital in Armenia's economy so far even in absence of diplomatic relations and border closures. There were no statutory prohibitions in this respect. But, they did not invest. This means that Armenia's economy is  not of particular interest to Turkish capital.



2.

Spheres of the Armenian economy favorable for investment have already been taken over by Russian companies in exchange for the debts. So, today Armenia offers nothing to invest in.



3.

The trade between the two countries is less likely to increase. Today, trade between the two countries amounts nearly $500 million. To be precise, it is Turkey that supplies consumer goods of this amount to Armenia via Georgia. The opening of borders will lead to some reduction in cost of these goods in the best case as they will go from Turkey directly to Armenia bypassing Georgia. In other words, Armenia will not benefit from it because consumer market of this country is unlikely to "digest" more goods. Georgia, which earned from transit of Turkish goods to Armenia, will lose in this case.



Thirdly

, Turkey is less likely to become a haven for Armenian labor migrants.



1.

Turkey has quite large number of unemployed people. They themselves have nothing to eat especially after the crisis. Currently, there is a flow of labor migrants from Turkey to Azerbaijan.



2.

In case the Armenian-Turkish protocols are ratified without a breakthrough in resolving the Nagorno-Karabakh conflict, Turkey will certainly try either to slow down their actual implementation or to implement them in full. One of such measures will be visa restrictions. Moreover, in case they are applied against Armenian citizens,  no one can accuse Turkey of violating the agreements as Turkey has not yet announced a visa-free regime even with Azerbaijan.



Fourthly

, the Kars-Gumri is the only communication project which can be effectively implemented. But the point is that implementing this project has no prospects on a regional scale without resolving the Armenian-Azerbaijani and Georgian-Russian conflicts. Because, there is nowhere to further transport goods via this railroad. In other words, Armenia will never become a regional transport hub without resolving the Armenian-Azerbaijani conflict.

Armenia needs to be actually interested in resolving the Nagorno-Karabakh conflict in order to participate in all communication and energy projects. Even in absence of diplomatic relations with Armenia, Turkey has never officially opposed Armenia's involvement in regional communications and transport projects. Azerbaijan will further block Armenia's participation in these projects at least till the Nagorno-Karabakh conflict is resolved.



Fifthly

, supply of cheap electricity from Armenia to Turkey is the only real and mutually beneficial project that can be implemented. However, the project will require to synchronize energy systems of the two countries and to build new power lines that will take time.



Finally

,

the sixth

, one should not expect an increase in foreign investment from other sources as the opening of borders with Turkey will not impact the extent of Armenia's regional integration. Because, Armenia's investment attractiveness depends on extent of a regional integration which will remain at zero without resolving the Nagorno-Karabakh conflict.