Today.Az

»

Analytics » Local media teasing Yerevan's foreign policy


26 July 2014 [12:15]

- Today.Az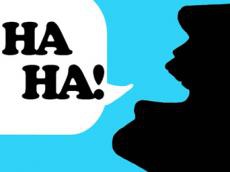 By AzerNews

Armenia's foreign policy which is highly depended on Russia's is an object of laughter for local mass media.

The authorities' recent efforts in foreign policy are becoming more ridiculous, media report said.

"For example, Foreign Minister Edvard Nalbandyan's recent remarks at the meeting of the foreign ministers of member states of the EU's Eastern Partnership held in Brussels on July 22 were ridiculous," media report said.

"He stated that Yerevan looks forward to take further steps for the establishment of a new legal framework for cooperation with the EU relying on results achieved during the negotiations over the last years," media report said.

Nalbandyan's statements cause an ironic smile on the face of the listeners, media report noted.

"The results achieved during the negotiations fell into oblivion thanks to authorities' decision on joining the Russia-led Customs Union on September 3, 2013," the report underlined.

Local media said that the EU has repeatedly confirmed its willingness dozens on various levels to develop associative relations with Armenia.

"But Armenia is unable to develop these relations as Moscow forbids Yerevan to do so," media report noted.

Mass media believe that the meeting of the foreign ministers of member states of the EU's "Eastern Partnership" could be a good arena to turn the failure of the process of entry into the Russia-led Eurasian Economic Union (EEU) into an opportunity to resume association relations with the EU.

The leaders of Russia, Belarus and Kazakhstan signed a treaty on the establishment of the EEU in Astana on May 29, 2014 without Armenia. Armenian President Serzh Sargsyan remained an observer of the signing ceremony, as his country had not yet completed all procedures to join the union.

Armenia's signing of an agreement to join the EEU has been postponed several times so far. Prime Minister Ovik Abramyan recently said that the agreement will be signed by the end of October of 2014.

Local experts doubt that October 2014 will be the final date of Armenia's entrance into the EEU. They also said that Armenia's joining to the EEU may create serious obstacles in its trade relations with the WTO states.