Today.Az

»

Analytics » Iran once again self-sufficient in gas oil production


22 July 2014 [15:03]

- Today.Az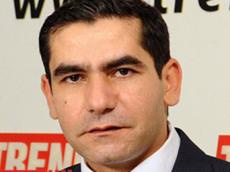 By Dalga Khatinoglu, Trend:

Iran says it has stopped importing gas oil in the current year.

Mohsen Mazloum Farsibaf, director for planning affairs of the oil ministry, told SHANA News Agency on July 22 that the country has not imported any gas oil since the beginning of the current Iranian fiscal year (which started on March 21).

He said that the oil ministry is trying to boost gas supply instead of liquid fuel to the power plants, so the country has stopped importing gas oil.

A year after ex-President Mohammad Khatami took the office in 1997 Iran not only became self-sufficient in producing gas oil but also started to export the surplus amount. The situation remained the same during his eight years in office. But once Mahmoud Ahmadinejad became Iran's president, the country once again started to import gas oil.

In the previous fiscal year, Iran delivered around 36 billion cubic meters of gas to its power plants and consumed around 27 billion liters of mazut and gas oil to generate electricity.

But the officials announced that they will increase gas delivery to power plants up to 42 billion cubic meters in the current year.

Iran's fiscal year starts on March 21.

Earlier, Farsibaf said on July 20 that from the beginning of the current Iranian calendar year until July 15, the power plants averagely consumed the equivalent of 200 million cubic meters of gas per day, out of which 160 million cubic meters was actually natural gas, and the rest was liquid fuel.

"In other words, gas and liquid fuel accounted for 80 and 20 percent of the power plants' total feed consumption, respectively, in the mentioned period. It is while the figure was around 60 and 40 percent, respectively, in the previous fiscal year", he said.

The statistics of National Iranian Oil Refining and Distribution Company, million liters per day
| | | | |
| --- | --- | --- | --- |
| | Gasoline output | Gasoline consumption | Gasoline consumption in power plants |
| 1998 | 64.7 | 63.8 | Not available |
| 1999 | 69.5 | 63.1 | Not available |
| 2000 | 69.9 | 66.7 | Not available |
| 2001 | 70.8 | 69.1 | Not available |
| 2002 | 71.8 | 70.8 | Not available |
| 2003 | 73.2 | 72 | 3.4 |
| 2004 | 77 | 75 | 5.3 |
| 2005 | 79.1 | 79.4 | 6.6 |
| 2006 | 8.4 | 86.2 | 12.3 |
| 2007 | 81.6 | 79.7 | 12.2 |
| 2008 | 84.9 | 92.5 | 11.7 |
| 2009 | 88.7 | 92.8 | 13.5 |
| 2010 | 85.2 | 95.2 | 16 |
| 2011 | 94.7 | 96.8 | 25.5 |
| 2012 | 93.6 | 97.2 | 21 |
| 2013 | 94 | 104 | 31 |
The managing director of the National Iranian Oil Refining and Distribution Company Abbas Kazemi told Shana in May that Iran has exported above 10 billion liters of mazut and gas oil since March 21 as well.
In the current month, Iran doubled its gas production rate at the Phase 12 of giant South Pars gas field, to 25 million cubic meters per day.
The country also plans to increase the gas field's total production rate by 80 million cubic meters per day by March 2015. So the liquid fuel consumption of the country's power plants will decrease.
Yet, it remains to be seen whether Iran succeeds in reducing the gas oil consumption of power plants in the current pace or not.
A glance to the statistics of Iranian calendar years correspond to 2012 and 2013 shows us that gas oil consumption of Iran's power plants in the warm months is usually 3 or 4 times less than the cold months. So we should wait and see the final gas oil consumption rate of the power plants in winter. It is yet to be seen whether Iran manages to keep refusing to import gas oil from foreign countries even in the cold months or not.
Iran's monthly gas oil consumption, million liters
| | | |
| --- | --- | --- |
| | 2012 | 2013 |
| First month of spring | 137986 | 203440 |
| 2th month of spring | 148674 | 322659 |
| 3th month of spring | 422414 | 415397 |
| First month of summer | 489704 | 661322 |
| 2th month of summer | 744831 | 408459 |
| 3th month of summer | 443552 | 319408 |
| First month of fall | 232446 | 181919 |
| 2th month of fall | 1141880 | 321267 |
| 3th month of fall | 1361937 | 1626797 |
| First month of winter | 1659435 | 1834785 |
| 2th month of winter | 1534197 | 545674 |
| 3th month on winter | 1018223 | 832888 |
Dalga Khatinoglu is specialist on Iran's energy sector and Iran News Service head in Trend Agency