Today.Az

»

Analytics » Armenia lacks funds for governmental programs


30 May 2014 [11:56]

- Today.Az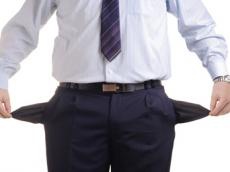 By AzerNews

Armenia's new government lacks funds to implement programs scheduled for the first half of this year.

The government's reserve fund is empty, local media reported.

The government is going to ask the Finance Ministry to replenish its reserve fund at the expense of the resources envisaged for the second quarter of 2014.

"The cabinet of ministers have expended the allocations for the first quarter, but an additional fund of 3.2 billion drams (around $7.7 billion) is still needed," the media reported.

The government is also struggling under growing debts; Armenia's external debt amounted to $3.9 billion at the end of 2013.

The main part of the national debt falls on the government and the rest on the Central Bank's credit obligations.

The Central Bank is not optimistic that the new government will be able to ensure the projected five percent economic growth in 2014.

Slowdown in Russia's economic growth has begun to adversely affect the Armenian economy, particularly where exports, investment, and private remittances are concerned.

The International Monetary Fund (IMF) believes that Armenia's new government is not capable of ensuring a five percent economic growth in 2014. Growth rate will be lower than 4.2 percent, the fund predicted.