Today.Az

»

Analytics » MPs adopt 'drunken' future for Armenians


26 May 2014 [15:23]

- Today.Az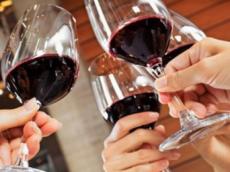 By AzerNews

The Armenian government will develop the country till 2017 based on a government program adopted by members of parliament through a 'drunken voting'.

The adoption process of program for 2014-2017 by the parliament on May 22 was disastrous, as opposition fractions refused to participate in the voting, expressing their dissatisfaction with the political system.

Local media reported that four members of the ruling party were alcohol-drunk during the voting.

"Following the voting, one drunken MP even fell down and his colleagues helped him to stand up. MPs tried to convince the journalists that their colleague is not drunk, while the smell of alcohol was spreading all over the corridor," the media report said.

The parliament approved the program by 70 votes. The ruling party earlier refused to send its members to foreign trips to ensure voting quota.

The opposition fractions believe that Armenia's economy will come to a standstill, while the political monopoly will not be eliminated.

The scene in the parliament shows that some MPs even could not vote for the new government's program in a sober state. The so-called 'maximum-realistic' program was so unrealistic that the parliamentarians did not believe in success of Prime Minister's Ovik Abramyan's platform without a help of alcohol.