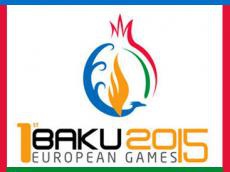 The Baku European Games Operation Committee (BEGOC) is now recruiting 10,000 volunteers to play a part in the biggest event that Azerbaijan has ever hosted.
Announced last night as part of the One Year To Go celebrations, the application process is now live and Baku 2015 is looking for energetic and reliable people to create a friendly atmosphere at the Games.
Applications are now being accepted online at www.baku2015.com.
Mr Azad Rahimov, Azerbaijan's Minister of Youth and Sports and Chief Executive of Baku 2015, said: "Being a volunteer at the first ever European Games is a wonderful opportunity to play a part in Azerbaijan's history by helping to make the event a success.
"Baku 2015 will show the world that Azerbaijan is a young, modern and welcoming European country and I hope that our volunteers will reflect the very best of the good people of Baku."
Volunteers will have the opportunity to perform a variety of Games-time roles that include welcoming dignitaries and athletes, working at sporting events or providing assistance to members of the media.
Simon Clegg, Chief Operating Officer of Baku 2015, said: "At every major international sports event around the world, volunteers play a critical role and without them giving their time, energy and commitment it would be impossible to stage such events.
"For athletes and spectators, the volunteers will be the public face of the first ever European Games and this is an amazing chance to play a vital role in what will be a memorable and historic event.
"We very much look forward to welcoming the successful applicants as part of our BEGOC team consisting of a rich and exciting mix of Azeris and expats from a total of 22 different countries."
More than 500 volunteers have recently enjoyed the experience of working at the European Youth Olympic Trials at the Tofiq Bahramov Stadium and the European Rhythmic Gymnastics Championships in the National Gymnastics Arena.
There are additional test events scheduled in which Baku 2015 volunteers can participate to gain more experience and work towards becoming team leaders during the European Games.

/Trend/