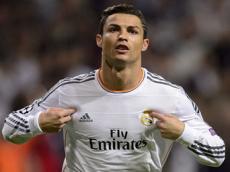 On form?:
"It's normal that at times your body fails you. Luckily I have had only small problems. It's normal; many players have been injured. The important thing is that I feel good."
The final:
"We have worked all season to reach this final. I'm happy to be in my first Champions League final with Real. I hope we go into the game raring to go, the fans behind us, with their support and with the Portuguese behind Pepe, Coentrao and myself."

La Liga:
"Winning is always good, to keep you on form emotionally. Atlético are very happy and excited about winning la Liga and go into the game on a high. But a final is something different. It's 50-50."

/Marca/