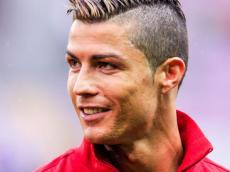 Cristiano Ronaldo has offered to foot the bill so that Erik, a 10-month-old baby with a neurological disorder known as cortical dysplasia, can undergo vital brain surgery. Erik's mother, Cristina Cruz, expressed her gratitude on radio show 'El Larguero'.
"We found out about Erik's illness a month ago because he had a number of epileptic seizures and we discovered that he had a brain malformation. Our friends and family rallied around us and started raising funds through donations because the operation is extremely expensive", Cristina noted.
"Cristiano found out about my son's situation. First he gave us a shirt and a pair of boots to auction off and now he wants to help us with the cost of the operation. He's an angel", she added.
As for the surgery itself, Erik's mother revealed that it is a "complicated" procedure and that there is a "risk of lasting damage".

/Marca/