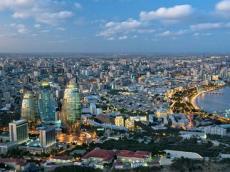 Sport.Day.Az presents the promo videoclip, which introduces Baku as one of the candidate cities to host football matches of EURO-2020 final stage.  
Currently, preparation work is being carried out regarding the mentioned issue, and all necessary documents will be sent to UEFA in April. Thereafter, representatives of UEFA will visit all candidate countries, and the final decision will be heralded on September 21.  
The cities vying to host football matches of Euro 2020 finals stage along with Baku are: Istanbul (Turkey), London (England), Saint Petersburg (Russia), Kiev (Ukraine), Donetsk (Ukraine), Minsk (Belarus), Prague (Czech Republic), Budapest (Hungary), Basel (Switzerland), Brussels (Belgium), Bilbao (Spain), Lion (France), Amsterdam (Netherlands), Belgrad (Serbia), Sophia (Bulgaria), Lisbon or Porto (both in Portugal), Glasgow (Scotland), Cardiff (Wales), Budlin (Ireland).