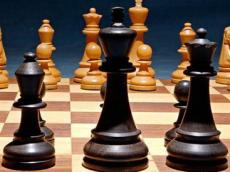 Azerbaijani chess players Vugar Rasulov, Misratdin Iskenderov and Narmin Kazimova will test their strength at the 22nd Fajr International Open Tournament in Mashhad, Iran, from January 30 to February 5, 2014.
Azerbaijani athletes will compete in Table A event, which is designed for chess masters and the players with FIDE Rating 2100 and over, while Table B: For the players with FIDE Rating under 2100 and for the non-rated players and Table C: For young adult players (Boys and girls) under 12 -years-old.
The Swiss system tournament will be played in 9 rounds. The time control shall be 90 minutes for the whole game with an increment of 30 seconds per move starting from move 1. The final ranking will be base on the total points won by players at the end of the tournament.

/AzerTAc/