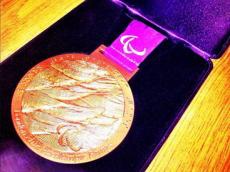 On the 5th day of the Paralympics Games in London Azerbaijan is represented by two athletes. 
Our athlete Huseyn Hasanov competed in the long jump. Reaching the score of 6,53 m in the second attempt, he took third place and was able to keep the position. Chinese Fulyan Liu (7.15) become the winner in this   race.
azerisport.com reports that Azerbaijan's athlete Elchin Muradov  will compete in men's 200-m-run.
/Today.Az/