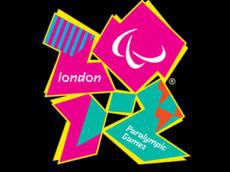 The  National Paralympic Committee of Azerbaijan announced the names of 22 athletes who will perform at the Paralympics in London.
The Azerbaijani team includes renowned athletes - two-time Paralympic champion Ilham Zakiev (judo, 100 kg), and 2008 Paralympic champion Olohan Musaev (shot-put).
The national team is dominated by wrestlers and athletes. Among the wrestlers are Kerim Sardarov, Tofig Mammadov Rovshan Safarov, Bayram Mustafayev, Ramin Ibragimov and Afaq Sultanova.
The delegation includes champion of the 2004 Paralympic Games in Athens Oleg Panyutin (long jump) as well as Elchin Muradov, Rza Osmanov, Vladimir Zayats, Hussein Hasanov, Madinat Abdullaeva and Samir Nabiev.
The team also includes powerlifters Maharram Aliyev and Elshan Huseynov, archer Zinyat Veliyeva, swimmer Natalie Pronina and archers Elena Taranova and Akber Muradov.
Azerbaijan made its Paralympic Games début at the 1996 Summer Paralympics in Atlanta, with a two-man delegation to compete in track and field and power-lifting. It has taken part in every subsequent edition of the Summer Paralympics, but has never participated in the Winter Paralympics.
Azerbaijani athletes have won a total of fifteen Paralympic medals (four gold, five silver and six bronze). All of those medals have been won in track and field, shooting or judo.
Azerbaijan's largest medal haul came in 2008, with a total of ten medals.
The 2012 Olympics have already been described as "happy and glorious" by International Olympic Committee president Jacques Rogge and those sentiments will apply equally to the Paralympics, which get under way on Aug 29 and should provide the perfect ending to a remarkable summer festival of sport.
With 4,200 competitors from 165 countries the 2012 Paralympics is, in its own right, one of the biggest sporting events worldwide this year and, with tickets still selling, is expected to be watched live by 2.5 million spectators.
Fifteen nations will be making their debuts at the competition and there will be 499 gold medals to be garnered from the 21 sports, from archery and athletics to swimming, track cycling, sailing, shooting and a wide range of equestrian disciplines.
Other sports such as boccia, a variation of bowls, and goalball, a ball game for the blind, will be less familiar and are unique to the Paralympics. 
/
AzerTAc
/