Five EU members are among the most atheistic under the recent social poll of Gallup.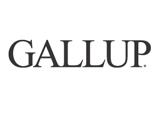 According to Postimees, only 21% Azerbaijanis responded positively to the question "Is religion take an important place in your life?"
The highest number of atheists live in Estonia. It is followed by Sweden (17%), Denmark (18), Norway (20), Czechia and Azerbaijan (21), Hong Kong (22), Japan and France (25), The 10th and 11th places go to Mongolia and Belarus.
The strongest positions of religion among EU states are in Italy, Portugal, Poland, Romania and Greece.
Among the most developed countries USA are more religious, where faith is an integral part of the daily life for the two third part of the respondents (for 65%).
The most religious countries are Egypt (100), Bangladesh and Sri Lanka (99) as well as Indonesia (98).
According to Gallup analysts, by results of the study, the level of people's religiousness is directly connected with his average living level.
Notably, the results of the research in 143 countries became a specific present to the birthday of the founder of evolutionary theory of Charles Darvin, whose 200th anniversary was marked on February 11.
/Day.Az/