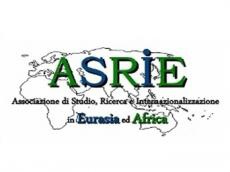 "Italian journalists are getting more interested in Azerbaijan," Co-founder and Chairman of the Italy-based Association of Studies, Research and Internationalization in Eurasia and Africa (ASRIE), Senior Analyst Giuliano Bifolchi has told
AzerTAc
`s correspondent.
He hailed Italy-Azerbaijan relations as "constantly developing". "TAP project has added new impulse to the relations between our countries."
"And this paves the way for a wider coverage of Azerbaijan in the Italian media, and encourages Italian journalists to conduct more researches into Azerbaijan`s economy," said Mr. Bifolchi.
"Azerbaijan-Italy trade relations is one of the important issues in the Italian media spotlight. Other topic most written about by Italian journalists is geopolitical situation in the South Caucasus region, especially the Armenia-Azerbaijan Nagorno-Karabakh conflict," the Co-founder and Chairman of ASRIE noted.
He also highlighted relations between the media of the two countries. "There is a good potential for expanding current cooperation among the news agencies and media organizations of Azerbaijan and Italy," Mr. Bifolchi said. He particularly emphasized the importance for the two countries to promote each other.
"I think that familiarizing with Azerbaijan`s ancient traditions, culture, cuisine and tourism opportunities holds particular interest for Italian journalists."
"So carrying out the exchange of information between our media organizations is of profound importance," Mr. Bifolchi added.