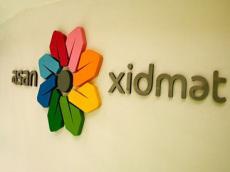 Turkish Weekly" online magazine has posted an article by Head of the International and Public Relations Department at the State Agency for Public Service and Social Innovations under the President of the Republic of Azerbaijan Azad Jafarli.
The article headlined "Azerbaijani Service and Assessment Network (ASAN) as a means for human rights promotion in Azerbaijan" notes that Azerbaijan became member of the Council of Europe, party to the European Convention on protection of human rights and main freedoms, all core UN human rights conventions, was elected as one of the first 47 members of the UN Human Rights Council, according to the State Agency for services to citizens and social innovation.
The article says: "In addition to the taken actions the strong political will enabled the nation to further uphold the standards of human rights on the ground. Therefore, the remnants of the Soviet past such as bureaucracy and corruption leading to endless administrative formalities had to be cut off forever.
We would not be mistaken if we call the new reform in the country as "Azerbaijani Service and Assessment Network (ASAN)". It represented the new style for public services to be delivered from one single administrative building. One-stop-shop body called ASAN service centers enabled a citizen to have an access to several public services at once. Moreover, it also ensures an access to the related private services. In total 9 state entities are rendering 25 groups of public legal services followed by 22 services by private entities. The latter is provided in the framework of the PPP, private-public-partnership."
The full text of the article is available at http://www.turkishweekly.net/op-ed/3136/azerbaijani-service-and-assessment-network-asan-as-a-means-for-human-rights-promotion-in-azerbaijan.html.

/AzerTAc/