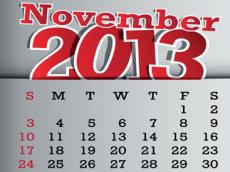 November 9 has been announced non-working day in connection with the National Flag Day.
The press-service of the Cabinet of Ministers reported on Monday.  
As November 9 falls on Saturday, citizens will have a rest on November 9, 10 and 11. 
November 12 is marked as Constitution Day, but it is working day according to the Code of Labor.
November 17 - the National Day of Revival is working day, as well. 

/Trend/