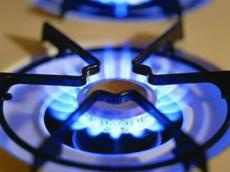 Due to repair works gas supply will be restricted in the Mashtaga settlement of Baku's Sabail district, on February 13, till 16:30.
This was said in a statement released by the production association "Azerigaz" of SOCAR (State Oil Company of Azerbaijan) on Thursday.. 
Besides that, gas cut-off will be observed in Zig village and settlement, as well as in A and B arrays of the Yeni Guneshli settlement of Baku's Surakhani district. 
PA "Azerigas" deals with the transportation and distribution of gas within Azerbaijan territory.
/Day.Az/