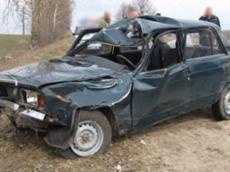 Five people were injured in a road accident in Khachmaz region of Azerbaijan.
The accident took place on Khudat-Nabran highway, APA reports.
VAZ 2107 driven by Guba resident Fuzuli Kerimov, moving from Nabran to Khudat collided with KIA moving on opposite side of the road while overdriving.
Kerimov and passengers on his car – residents of Guba, Ravan Jafarov, 22, Tural Suleymanov, 20 and the passengers of other car – residents of Baku, Nariman Masimov, 19 and Hasan Nabiyev, 17 were injured. They were hospitalized in Khacmaz and released after receiving first medical aid.
The fact is investigated.
/
APA
/