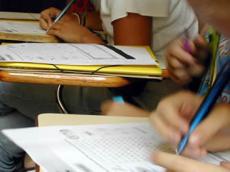 The selection of professional specialization for higher educational institutions will start today in Azerbaijan.
The press service of State Student Admission Commission told APA that the specialization selection for all specialty groups will be held via internet from August 7 to 16.
The graduates, who want to enter secondary special educational establishments on the basic secondary education (11 years) and satisfied the demands of the competition test, can select the specialization of secondary special educational establishments after the announcement of the emplacement of their results of higher educational establishments and fill the e-form appointed by SSAC in definite period.
Entrance exams for 3rd specialty group were held in Azerbaijan on July 14, for 1st specialty group on July 20, for 4th specialty group on July 27 and for 2nd specialty group on August 3.
/
APA
/