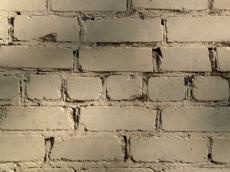 The Azerbaijanis refuse to live in private houses without fences.
Today, in the course of discussion of Urban Planning and Construction Code of Azerbaijan Deputy Head of State Agency for Construction Safety Control under Emergency Situations Ministry of Azerbaijan Elkhan Muradov said that Azerbaijani citizens do not buy houses without fences.
" The draft Code indicates maximal height of the fence- 2.2 metres and I do not think it is limitation for the population. I also want to note that full liquidation of fences would contradict Azerbaijan's national mentality. For example, I can note that a complex was built in one of Baku zones which consists of the villas between which fences are not provided , and no citizen of Azerbaijan bought them namely for this reason ",- E. Muradov said.
In his words, even if the law provided for liquidation of the fences, it would not succeed.
The draft Urban Planning and Construction Code of Azerbaijan has been recommended for discussion in plenary meeting of the Parliament in the III reading.
/abc.az/