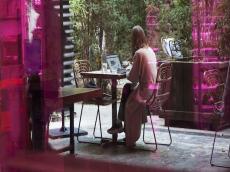 The European Bank for Reconstruction and Development has granted a $20 million loan to TBC Bank, one of Georgia's largest banks, for women-led enterprises outside the capital city of Tbilisi, Azernews reports, citing Agenda.
The EBRD said on Tuesday the loan was part of its Women in Business programme, supported by the European Union and Sweden.
Building an inclusive and sustainable economy remains one of the EBRD's priorities, and women entrepreneurs are an important driver of economic growth in Georgia. With today's signing, we look forward to seeing more female leaders bringing their business ideas to life", Francis Malige, the EBRD Managing Director for Financial Institutions, said.
The EBRD is a leading institutional investor in Georgia, with over €5 billion across 287 projects in the country to date.