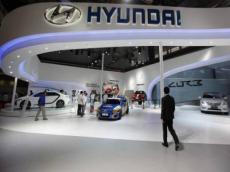 By Azernews
By Kamila Aliyeva
The production of Hyundai trucks and buses will be established in Namangan, Uzbekistan, UzA reported.
President of South Korean company Evergreen Motors Group Kim Chang keon arrived in the region to hold negotiations on the implementation of the project.
He was accepted by khokim of Namangan region Khairullo Bozoroy. The sides noted that socio-economic, scientific and technical cooperation established between Uzbekistan and the Republic of Korea is being further strengthened.
Within the framework of the project, the company will assemble trucks with carrying capacity from 1 to 50 tons, as well as intercity, international and tourist buses, special vehicles.
At the first stage, it will manufacture 1,000 cars a year. Within three years, this figure will be brought up to 3,000, that is 2,000 trucks and 1,000 buses.
At the beginning, spare parts will be imported from the Republic of Korea. Then, in accordance with the localization program for three years, the production of spare parts will be gradually mastered in the region.
Car industry occupies one of the leading places in the economy of Uzbekistan. A significant number of the country's population is employed in this sector of industry.
The vast majority of automotive enterprises in Uzbekistan are joint ventures with foreign partners. This shows that the country is successfully working to create a favorable investment climate.
The main production companies are GM Uzbekistan, SamAvto, JV MAN Auto-Uzbekistan and GM Powertrain Uzbekistan.